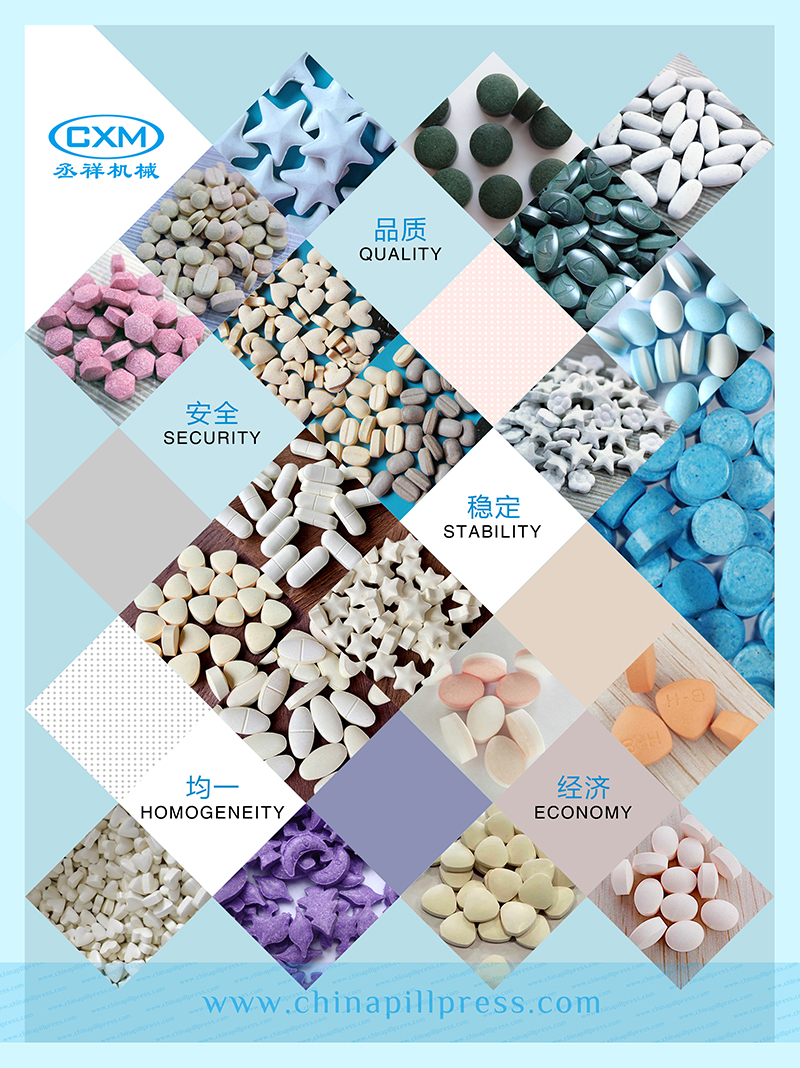 Shanghai Chengxiang Machinery Co., Ltd. is a professional and reliable supplier of tablet press machines (including single punch tablet press, hydraulic tablet press, small rotary tablet press, rotary tablet press and high speed rotary tablet press), punch & dies, tablet counting machine,tablet dedusgter machine, dust collector, pulerizer, granulator, vibrating sifter, oven (dryer),mixers, sugar coating machine, film coating machine, semiautomatic capsule filling machine, automatic capsule filling machine, capsule polishing machine, blister packing machine, electromagnetic aluminum foil induction sealer, horizontal automatic labeling machine, vertical self-adhesive labeling machine, automatic capping machine, desiccant dispenser, bottle turntable, film banding machine, cellophane wraping machine, automatic cartooning machine, automatic high speed pillow packing machine, automatic double-aluminum strip packing machine, other packing machine, lab equipment, vacuum constant temperature drying, magnetic stirrer, thickness tester, moisture tester, transparency tester, bloom viscosity tester, gelatin gel strength test system, melting point tester, clarify tester, thaw tester, tablet four-usage tester, tablet friability tester, disintegration tester, dissolution tester, tablet hardness tester, multi-functional lab equipment, ( and other related machines which are used in pharmaceutical, foods, chemicals , electronics and other industries.
Today, our products are used by buyers throughout China, and many of them are exported to overseas market, such as Argentina, USA, Canada, Australia, Colombia, Costa Rica , Croatia, Croatia, Egypt, France, Jamaica, Italy, Jordan, Japan, Latvia, Lebanon, Lithuania, Moldova, Nigeria, New Zealand, Serbia, Sri Lanka, Turkey, Tunisia,
,Israel, Switzerland, the Netherlands, the Philippines, South Korea, Columbia, Greece, Thailand, Malaysia, Denmark, Ghana, UK, Ukraine, Indonesia, Singapore, South Africa, Poland, United Arab Emirates, Australia, Russia, Uzbekistan, Kazakhstan, Mexico, Slovakia, Hungary, Palestine and so on.
 We welcome both new and existing customers to take a look at our current lineup and hope that we can help you with our long-time experience in this line. Please feel free to send us your inquiries and we will be happy to answer any questions that you may have.